Marymount University Welcomes You!
Take me to information about:
Learn With Purpose, Live With Purpose
An engaged, diverse, vibrant learning community just five Metro stops from the heart of Washington, D.C.
Five short stops, one huge start.
At Marymount University, you learn on purpose – with intimate classes and student-focused personal attention. And you learn with purpose – taking advantage of the large classroom and performance lab of Washington, D.C. Our purpose-driven learning environment embraces a strong sense of service and emphasizes ethics and values in a rapidly changing world.
Marymount offers big ideas, all the support you need and all the opportunities you want. We are a launching pad for careers and a close, ethical learning community just minutes from the center of everything.
Learn with purpose, live with purpose.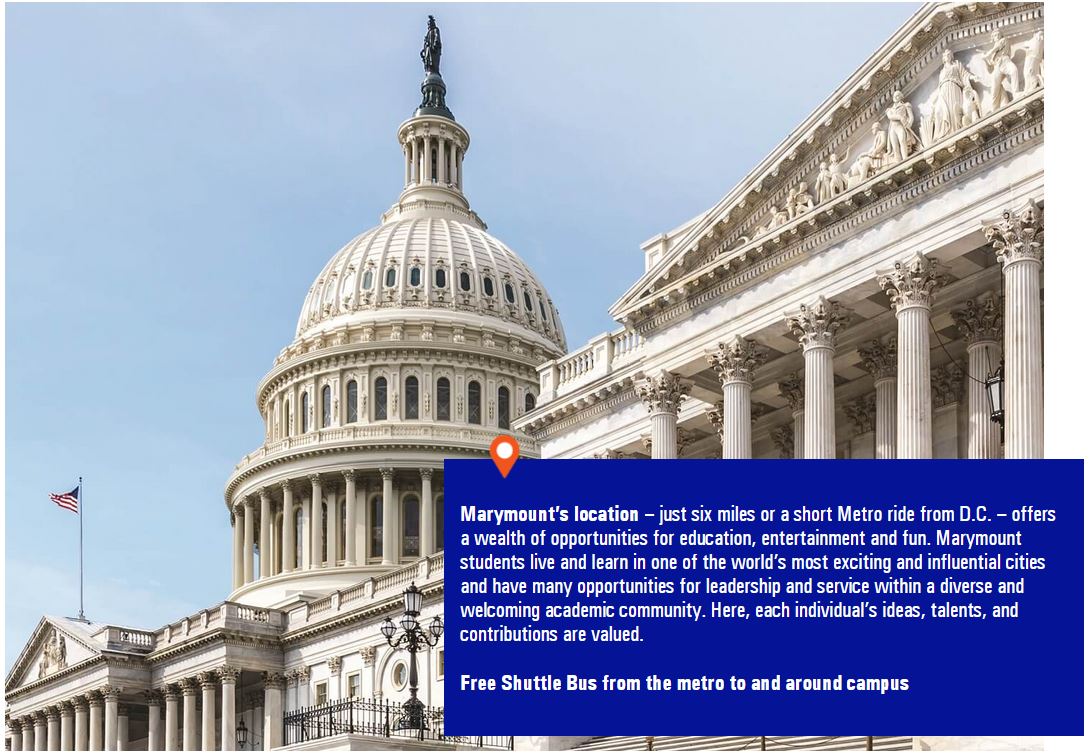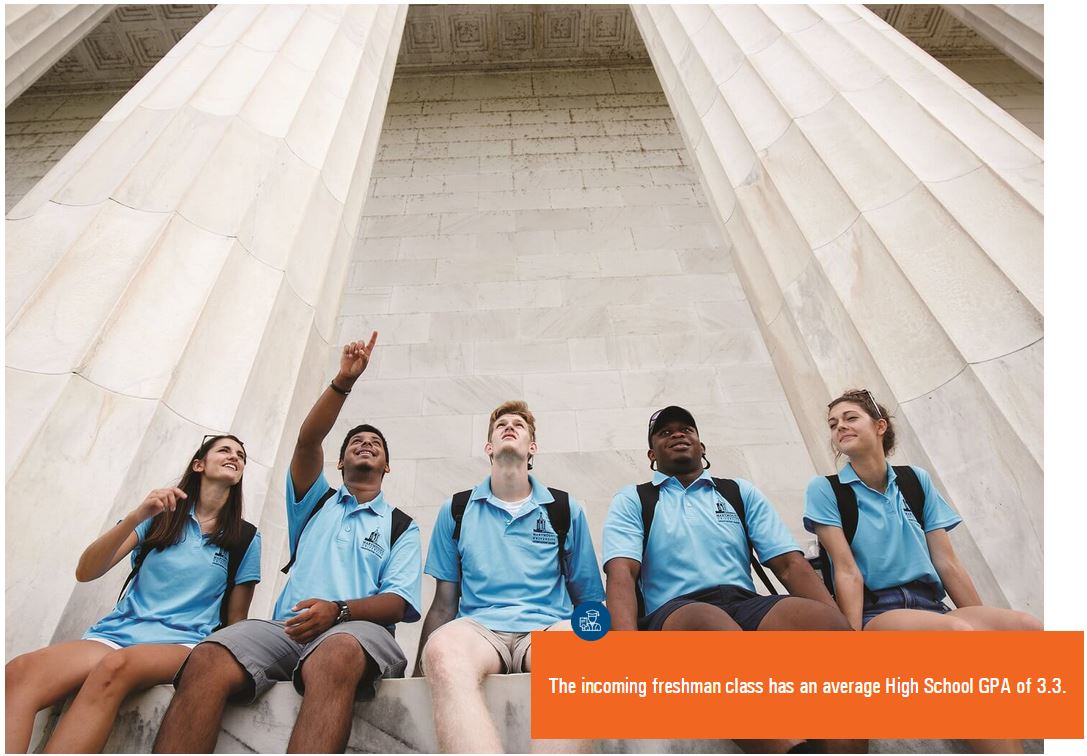 PERSONAL ATTENTION, UNLIMITED POTENTIAL
Marymount has always been intimate and connected. Yet we focus on bigger things, great ideas and moving forward. When the university was founded in 1950, the first goal of this budding Catholic educational institution was the personal and financial empowerment of women – at a time when some Ivy League schools wouldn't even admit women.
Much has changed since then. Marymount went co-ed in the 1980's, and our reach is now worldwide. We are a nationally ranked university offering top-rated, sought-after programs in Nursing, Business Administration, Information Technology and Psychology, within our three internationally recognized colleges:
College of Business, Innovation, Leadership, and Technology
College of Sciences and Humanities
College of Health and Education
At the same time, our legacy for excellence holds fast. Our core values are still empowerment (personal and financial) for all, along with successful careers, fulfilling lives, service to others and rich, meaningful diversity.
Today, Marymount is a community in which you will meet, live and learn with the world. In fact, we're #23 in the nation for campus ethnic diversity, serving students from 70 countries from all 50 states. More than half of Marymount's students are African American, Hispanic, Asian or Native American. This learning community truly spans cultures, backgrounds, nations and religions. And what could be better preparation for tomorrow?
A LAUNCHING PAD FOR CAREERS, A LOCATION FOR EXPERIENCES
You're going to hear the following from every school, so your job is to do your research and see which institution can truly deliver.
Your Marymount education is powered by our absolute commitment to learning both by thinking and experiencing. You will have valuable internships. You will have faculty who have made their names and reputations in the real world. You will be minutes from one of the world's most important and exciting business, arts, financial and political centers.
You will have terrific opportunities for study and service abroad, from quick hops to semester-long adventures. You will be a vocal participant in dynamic, small classes (even if that's not your style now, it will be – trust us). You will be asked to lead, to stretch yourself, to scare yourself a little – and you will have the total support you need to have the confidence to step up.
Most important of all, learning with purpose at Marymount means you will be prepared, not just for a career but for all of the 'didn't-see-that-coming' twists and turns on the path towards a fulfilling and impactful life. To us, success means doing well and doing good. Careers with meaning, lives with purpose. Do you agree?
SERVICE, ETHICS, RESPONSIBILITY AND A WELCOMING, VALUES-BASED EDUCATION IN THE CATHOLIC TRADITION
So what does all this really mean? That your Marymount education will be rich in valuable experiences that also serve the wider community.
That you will live and learn with respect in a safe and secure community representing all backgrounds and faiths. And it means that as much care and energy will be devoted to your spiritual (however you define it) development as your intellectual development.
At Marymount, we believe that skills are nothing without values, that knowledge must be fueled by compassion and that no one can ever afford to stop learning.
All of us in the Marymount community believe that if you want your future to mean something, your education will never be over.
REQUEST MORE INFORMATION
Interested in learning more about going to college at Marymount University? We invite you to request more information today!
So much more: fun, friends, discoveries, life.
Your education and your life should have as much adventure as challenge, as much play as work, as many new friends as new experiences.
It all begins with our best-of-both-worlds location, just minutes from our nation's capital. Hop on the Metro and take advantage of everything this amazing city has to offer, from an internship on Capitol Hill or one of the national museums to catching some sun hanging out on the Mall. Grab some pizza in historic Georgetown, or go a little farther afield and explore the gorgeous Chesapeake Bay. Then, come home to a friendly, peaceful, convenient, green campus perfect for sustainable living and learning.
Get your game on with Marymount Saints athletics. We have 22 NCAA Division III men's and women's teams, plus endless recreational opportunities on campus – with intramural and club sports, great fitness facilities and recreational clubs, classes and activities.
Marymount also offers some amazing places to live and learn with purpose, from residence hall rooms featuring views of the National Cathedral and other landmarks to brand-new apartment-style buildings offering every amenity.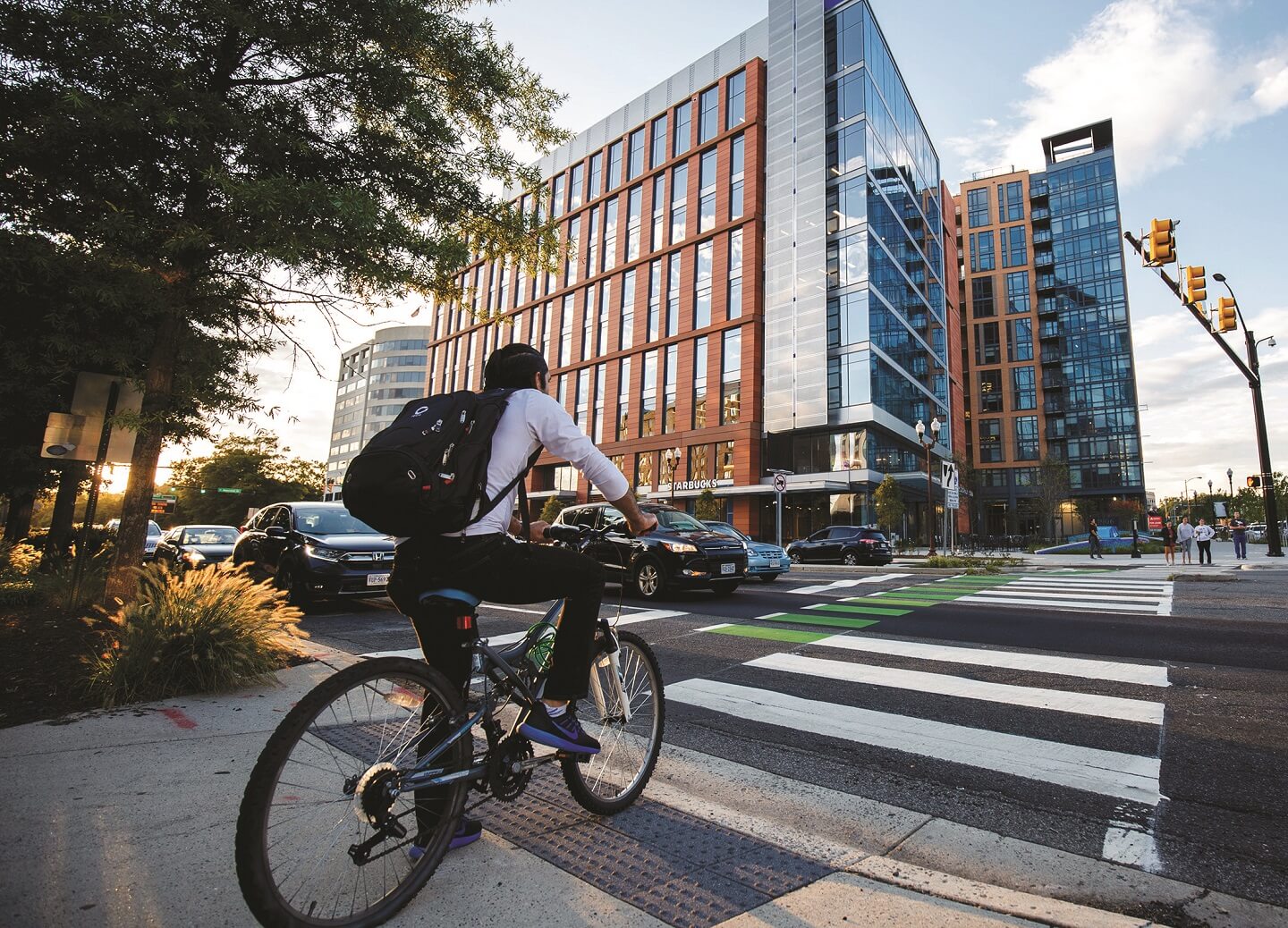 Student Spotlight


"Marymount invited me to come out of my comfort zone," says Maria Camarca of Fredericksburg, Virginia.

As a result, she'll spend the summer analyzing the chemical makeup of comets during a internship at the NASA Goddard Space Flight Center in Maryland.

"I feel like the past year has been full of so many blessings from so many people who helped me understand that this was something that wasn't out of my reach."

- Maria Camarca, Marymount Alumni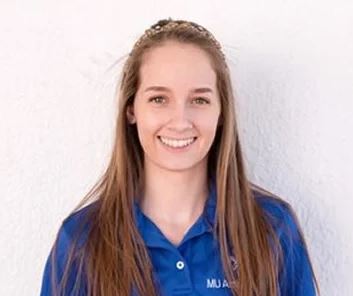 Study Abroad
Through Marymount Global, we've created innovative study abroad programs in a variety of formats that inspire students to explore the natural world, develop cultural awareness, learn more about themselves and apply their course content in a very different environment.
Here are just a few examples:
Marymount students majoring in Education can student teach in Italy, New Zealand or Uganda. Or, they can enroll in summer field-based courses in literacy or special education in places like Costa Rica and Panama.
Biology students can study marine life and tropical ecology in Belize. Jungles, coral reefs, savannas, limestone caves, mangroves, lagoons and estuaries become the classroom as students explore the natural habitats of hawksbill sea turtles, saltwater crocodiles, manatees and spider monkeys – all of this while immersed in a unique culture.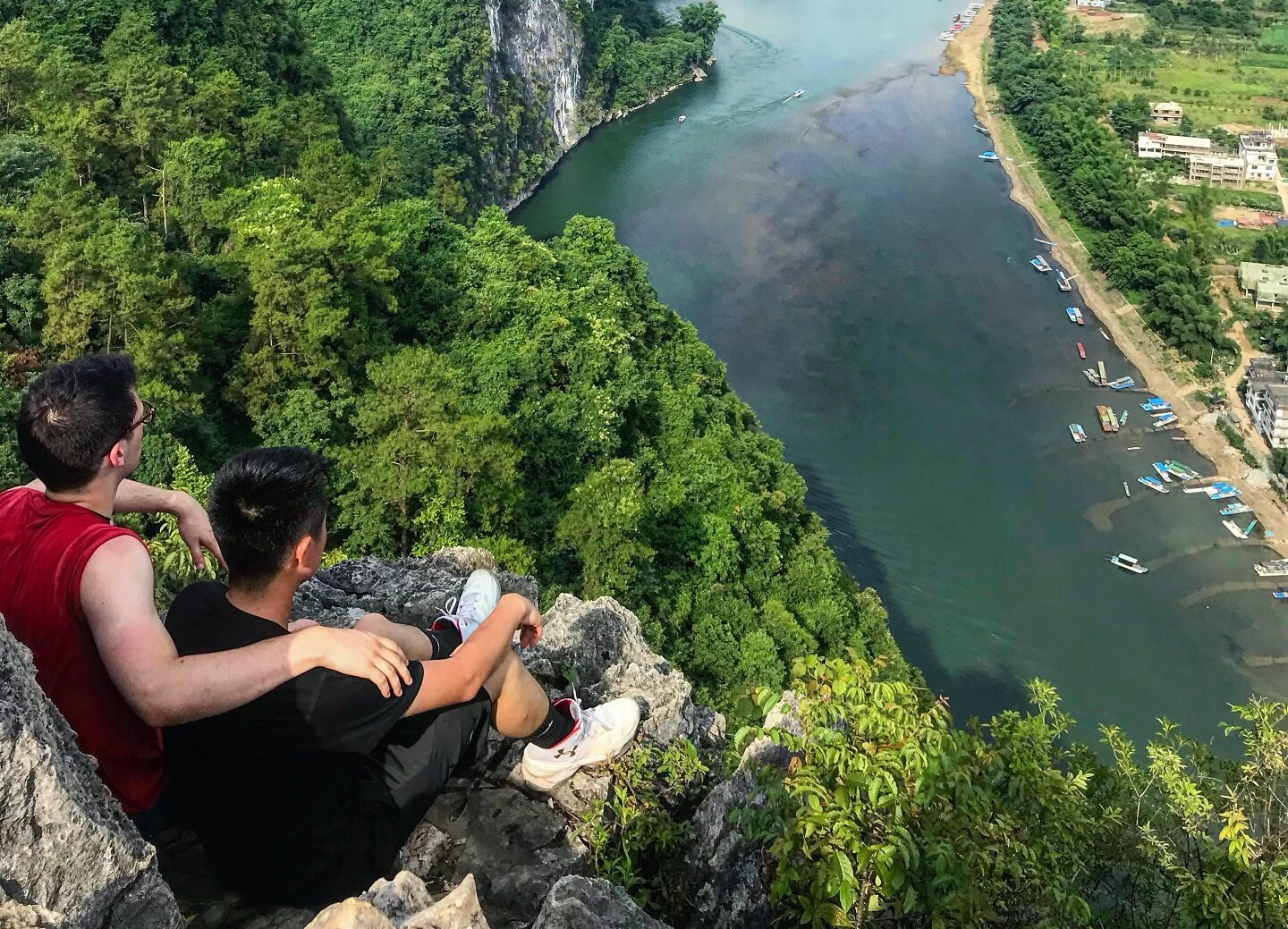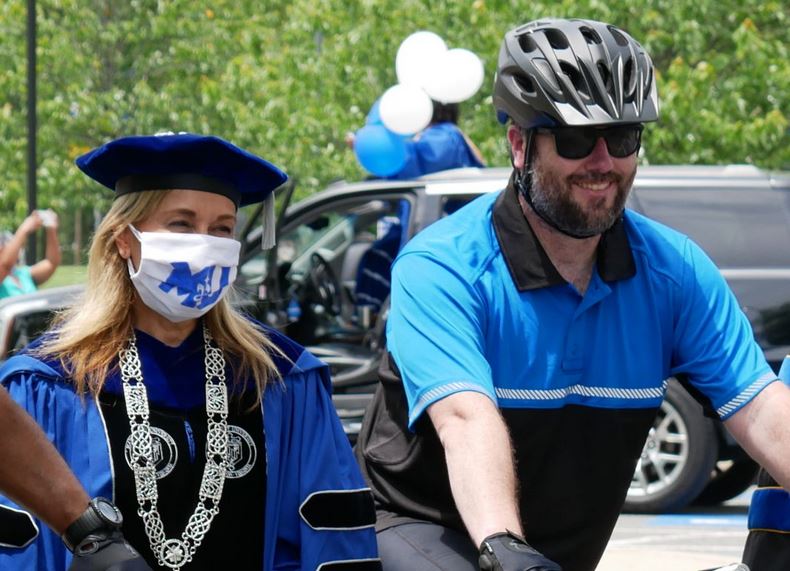 SAFETY FIRST – ALWAYS
Nothing is more important than the health and safety of our campus community. Campus safety and security services include 24-hour foot and vehicle patrols, late night transport and chaperones, 24-hour emergency telephones, lighted pathways and sidewalks, student patrols and controlled dormitory access.
Marymount's well-trained Campus Safety team provides reassurance and safety preparedness through practice drills, effective communications and general emergency procedures.
The University also offers access to LiveSafe, a free mobile safety app that gives students, staff, faculty and visitors the tools to effectively communicate with Campus Safety and other University departments via mobile device. This keeps users current with emergency alerts and non-emergency notifications from the University, and allows you to report incidents and tips.
AN AFFORDABLE, PRIVATE UNIVERSITY
Marymount strives to help our students earn degrees without breaking the bank. We offer aid in the form of scholarships, grants, loans and campus employment to students with outstanding academic potential and/or significant financial need. Check out all the financial aid options to see just how affordable a Marymount education can be.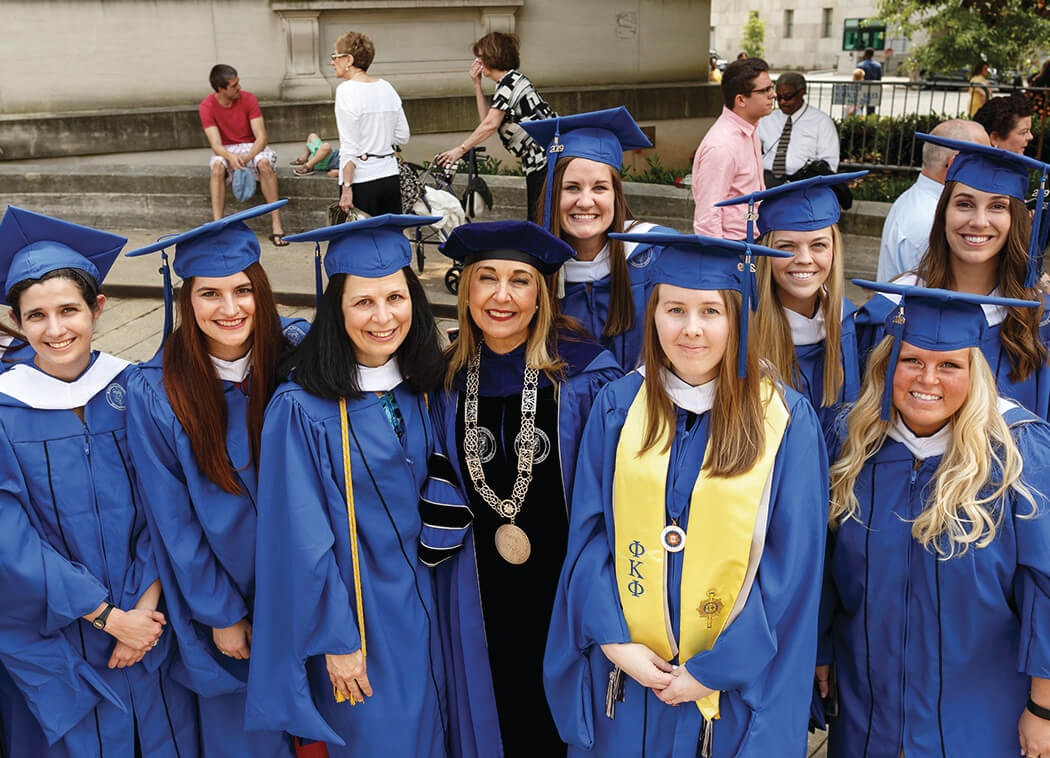 Blue Money
Manage your educational expenses better with Blue Money. Used in combination with financial aid, Blue Money can help make college affordable by splitting your tuition into convenient monthly payments, with no added interest or fees!
Budget for upcoming charges, reduce the amount of loans needed for school and ensure timely registration for upcoming semesters

No setup fees

No interest rate assessed

Up to five months of installments

Payments can be made online, on the phone or in person
TUITION PAYMENT PLAN ENROLLMENT DEADLINES:
Fall semester: October 31

Spring semester: March 31

Summer semester: June 15
Payment plans can be arranged by visiting Student Accounts.