ABOUT THIS PAGE
Whether you are currently enrolled at a community college or a university, transferring from one school to another can be a confusing and stressful experience. But the admissions officers at Marymount University are here to make the transfer process just a little bit easier.
This page outlines the overall transfer process at Marymount, information on transfer-specific situations, what kind of financial aid is available to transfer students, and the common myths that go along with being a student transferring to complete a four-year degree.
ABOUT MARYMOUNT UNIVERSITY
Marymount University is an independent, coeducational Catholic university located in suburban Northern Virginia that was founded in 1950 by the Religious of the Sacred Heart of Mary (RSHM).
A Marymount education is grounded in the liberal arts, promotes career preparation, and provides opportunities for personal and professional growth. A student-centered learning community that values diversity and focuses on the education of the whole person, Marymount guides the intellectual, ethical, and spiritual development of each individual.
OVERALL TRANSFER PROCESS
The steps for transferring to Marymount are fairly straight forward.
Marymount offers transfer admission for the fall, spring, and summer semesters. However, applicants are encouraged to apply and submit all necessary application materials by December 1st for spring admission and July 1st for fall admission. Once an application is complete and submitted, a student will receive a decision within two to three weeks.
Here is an overall look into the academic and material requirements needed in order to effectively navigate the transfer process to MU. For detailed information about the transfer application process and our admission requirements, please visit MU's website.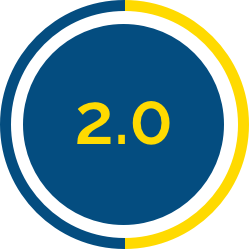 Cumulative college GPA (and consistent academic trend) of 2.0 (on a 4.0 scale)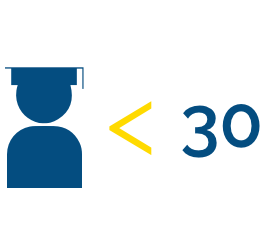 Applicants with fewer than 30 credits will have to submit a high school transcript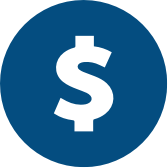 Application fee waived for ALL undergraduate Transfer applicants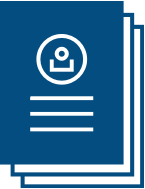 Official Transcripts from all Colleges or Universities Attended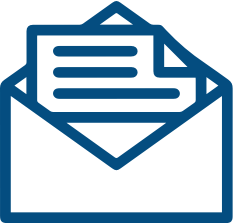 One Letter of Recommendation
Attend an Event
Interested in seeing what life at Marymount is really like?
We know it isn't easy to find a college that's the right fit. You're invited to join us at one of our events to discover if an engaged, diverse learning community near the heart of Washington, DC is the ideal spot for you.

Reserve your spot today for the opportunity to:
Tour our beautiful campus

Talk to students and faculty

Explore our degree programs
REQUEST MORE INFORMATION
Interested in learning more about going to college at Marymount University? We invite you to request more information today!
HERE'S WHAT YOU NEED TO KNOW IF
YOU'RE TRANSFERRING FROM NVCC
Marymount University has a Guaranteed Admission Agreement with Northern Virginia Community College (NVCC), and as long as certain requirements are met, a NVCC student can fully expect to be accepted at MU.
In addition to guaranteed admission, there is a specific Articulation Agreement between NVCC and Marymount, which means that Marymount has made an agreement with NVCC to ensure that specific NVCC courses will transfer to Marymount and meet certain Marymount requirements. For example, NVCC's ENG 111: College Composition transfers in as Marymount's EN 101: Composition I. Marymount's EN 101 is a required course for Marymount students, so our articulation with NVCC allows transfer students from NVCC to ensure that they have met this requirement by taking ENG 111 at NVCC.
If you're admitted into Marymount, the Office of the Registrar will conduct an official transcript evaluation and award credit to you. This process typically takes two to three weeks from the time you are admitted. The results of the transcript evaluation are then sent to you by e-mail from the Office of the Registrar.
An NVCC student will have guaranteed admission to Marymount with: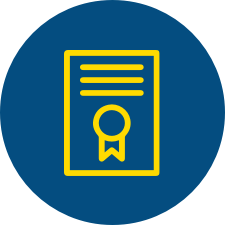 Completed Associate Degree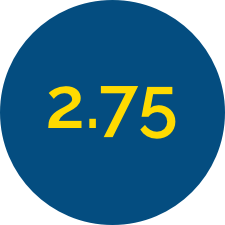 Cumulative 2.75 GPA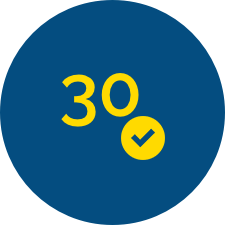 30 Credits from NVCC
(Most Recent Coursework)
TWO- OR FOUR-YEAR COLLEGE TRANSFER PLAN
If you are planning on attending NVCC but already know that you want to transfer to MU at a certain point, MU has both two-year and four-year transfer pathway guidelines for the MU-bound student.
The only difference between the two transfer pathways is that the four- year track show which courses students will be expected to take at MU in addition to what they can take at NVCC. In either case, both resources are designed for students starting their journey at NVCC.
Suggested 2-Year Transfer Pathway from NVCC to MU
These grid offer a suggested approach for students to prepare them for a BBA degree while best satisfying MU's Liberal Arts Core and University requirements. Prospective students should verify with a NVCC advisor that the courses chosen are appropriate for a timely NVCC graduation.

Suggested 4-Year Transfer Pathway from NVCC to MU
These grid suggest an academic pathway that will help NVCC students to strategize a four-year transfer plan. Using this suggested approach will help an NVCC student plan to graduate with a bachelor's in no more than four years.

APPLYING TO A NURSING PROGRAM AS A TRANSFER STUDENT
The transfer process for prospective Marymount nursing students varies based on previous education as well as the kind of academic track followed. Listed below are the steps for transfer students pursuing a traditional BSN or an accelerated BSN.
Requirements for Traditional BSN Students
Submit Transfer Application
Submit college transcripts
Submit Nursing essay and letter of recommendation
Take the ATI-TEAS exam
Additional materials required for international students
Requirements for Accelerated BSN Students
Submit Nursing Application
Submit college transcripts
Submit Nursing essay and letter of recommendation
Take the ATI-TEAS exam (if required)
Additional materials required for international students
Accelerated BSN students must complete specific prerequisite courses with a grade of C or better
FINANCIAL AID AVAILABLE TO TRANSFER STUDENTS
Transfer students have the same concerns as any other student who plans to complete a bachelor's degree while staying financially stable. Believe it or not, there are financial aid options specifically available only to transfer students.
Transfer students may be eligible for merit-based and/or need-based aid. Merit-based scholarships are based on the student's academic and extracurricular achievements. With a merit-based scholarship, transfer students are eligible to receive a renewable $6,000 transfer scholarship providing they have earned an overall cumulative GPA of 3.2 at their previous institution(s) and plan to be a full-time student at Marymount and have completed at least 30 college credits.
Students are automatically reviewed for this scholarship during the application review process. If they would like to apply for additional merit-based scholarships such as the Spirit of Service Scholarship or the Honors scholarship, they will need to formally apply for those scholarships. For more information, they may visit MU's website.
Need-based scholarships are based on the information submitted in their FAFSA.
COMMON MYTHS
If you're a student who has decided to transfer to Marymount (or even if you're still contemplating whether to transfer or not), you've probably heard the many misconceived notions that go along with transferring schools. But we're here to dispel some of those myths so you have one less thing to worry about.
There are many more people than you probably realize that have plans to transfer to a different school. Whether this is due to an unhappiness with their current program or a feeling that they will fit in better at a different university, try to remember that transferring schools is much more common than you may realize.
Just remember that people are as friendly as you are to them. Friendships certainly don't form overnight, but if you introduce yourself to your classmates and attend student events, you will be more likely to meet like minded individuals and make friends that way.
If you want to graduate on time and with your peers, you will probably need to put a little more thought and intention into meeting your graduation requirements. But with some strategic planning and hard work, it is definitely not impossible to graduate on time with your fellow students.
ENROLLING: RESOURCES FOR ADMITTED STUDENTS
Congratulations!
Your application has been accepted by Marymount University, and you're ready to begin the enrollment process.
Submit deposit online or in person or return the Enrollment Notification Form by mail
Generate your Student Account
Register for Orientation
You will be able to register for classes after you have paid the $300 non-refundable enrollment deposit. Guidance regarding your courses is given to you by your Academic Advisor. Your advisor will be a faculty member within your discipline. For example, if you are a Biology major, your advisor will be a faculty member within the Biology department.