A Guide to Graduate Programs at Marymount University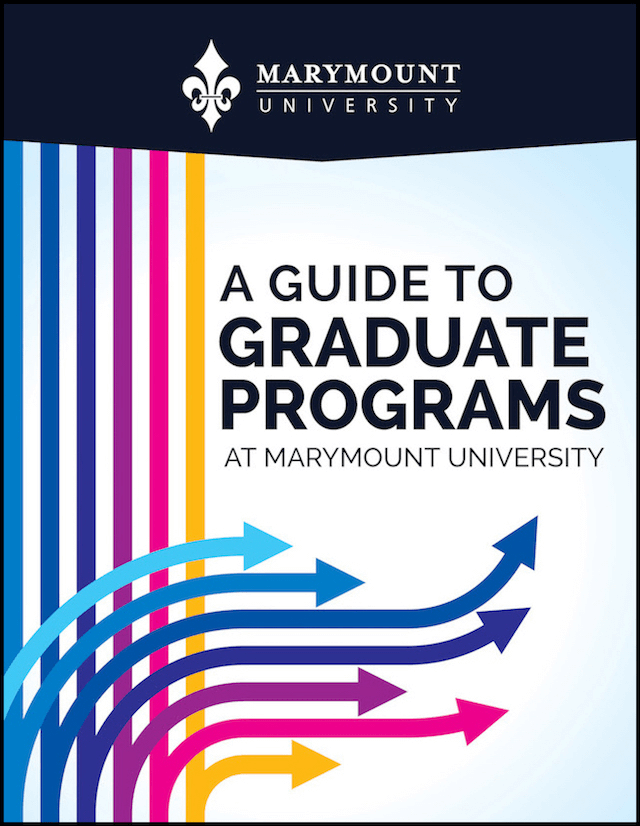 Complete the form below to access the guide!
About this Guide
Whether you're a college senior looking at options for next year or a mid-career professional seeking to enhance your skills, a graduate or advanced degree can help you achieve your goals. This guide outlines the various graduate programs that Marymount offers, as well as potential career opportunities.