14 Tips to Completing Great Scholarship Application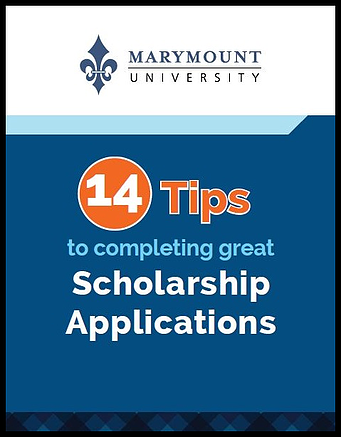 About This Guide
About the eBook
We know that the thought of applying to scholarships can be daunting, so we created this eBook to help guide your journey.
In this eBook, you will read about:
Completing the application itself
Whom to ask for letters of recommendation
Writing a great essay while maintaining your personal voice
How to stand out in the interview
Complete the form below to access the guide!
REQUEST MORE INFORMATION
Interested in learning more about going to college at Marymount University? We invite you to request more information today!