Decisions, Decisions, Decisions.
You're in high school, you're young, and for someone so young, you really have a lot of decisions to make—decisions that will make a real difference in your future.
The Admissions Team at Marymount University understands the challenges and stress that can come with making decisions about your academic future, but we want to help you get the information you need as soon as possible.
That's why Marymount University is introducing the Early Action Application — new for Fall 2019 first-year applicants.
Early Action is for driven and proactive college-bound students who want to apply to college early and who want their admission decision and scholarship information as early as possible. We have a lot of additional information to give you, but if you're interested in making an early decision about where you're going to attend college, we encourage you to keep reading and let us guide you into the decision that's right for you!

Early Action vs. Early Decision
First things first: It's important to understand the difference between Early Action (EA) and Early Decision (ED) application plans.
Early Action and Early Decision options are not the same: An Early Action plan means that a student applies to a school early and receives an early response to their application but does not have to commit to the college until the normal reply date. In other words, an EA plan is non-binding. An Early Decision plan, though, is binding.
According to Collegeboard.org, students who are accepted on an ED application must attend that college.
While Early Decision plans are not legally binding, students who are accepted based on an ED plan and then choose not to attend that school may be blacklisted from any other school – unless released from the verbal agreement. Generally, the only way a student will be released from the ED agreement is based on financial factors, outlined in a formal letter to the school.
It's important that school counselors, parents, guardians, and college-bound students alike really understand the key distinction between these two plans so as to avoid confusion and stress down the road.
Early Action Deadlines & Admission Decisions
Many schools establish their Early Action application deadlines in early- to mid-November. In mid-December, Early Action applicants will receive an admission decision.
If accepted, this means that Early Action students will know where they will be attending college several months before traditional college applicants.
Something to keep in mind: Applying this early means that college-bound students must have various forms and requirements complete before their peers. Early Action applicants must have finalized standardized test scores, college application essays, and letters of recommendation all complete and ready for final submission.
It's important to stay on top of these moving parts, but don't worry — we have a resource for that too.
It's important to stay on top of these moving parts,
but don't worry — we have a resource for that too.


Early Action: Questions to Consider
Maybe you're wondering if an Early Action plan is right for you. It's a legitimate concern. This is a decision that you should think about very seriously before moving forward with this option.
Here are a few questions you should ask yourself if you're thinking about Early Action:
Have you researched colleges extensively?

Are you absolutely sure that the college you've chosen is your first choice?

Have you found a college that is a strong match for you academically, socially, and geographically?

Do you meet or exceed the admission profile for the college (SAT® scores, GPA, class rank, etc)?

Do you have an academic record that has been consistently solid over time?
Applying to an Early Action plan is appropriate for future college students who have seriously considered the above questions and who are ready to make an informed decision about where to attend college.
Rolling Admissions
Where does rolling admissions fit into the college admissions equation?
Unlike other admissions methods, rolling admissions evaluates college applications as they come in the door. There is a timeline to rolling admissions — with a start and an end time — and interested students may submit their application to the school at any point during this timeline.
But keep in mind that applying early in the rolling admissions process will still offer you an advantage of early acceptance as the "rolling" admissions refers to the review and acceptance as always in process. If you're not immediately ready for one of the November deadlines, rolling admissions might be a good option for you.
Be sure to contact your school of interest to inquire about their rolling admissions policies.
REQUEST MORE INFORMATION
Interested in learning more about going to college at Marymount University? We invite you to request more information today!
Scholarships for Early Action Appliers
We get it: College can be expensive.
We're also here to tell you that you need to start thinking about financing a college education now so that you aren't stressed about finances later.
Many universities have scholarships and other financial aid options that are specific to their university and programs.
Getting accepted to a university early will allow you to apply for these various university-specific financial aid options, many of which are on a first-come-first-served basis.
Further, there is a finite amount of financial aid that the federal government will award every year to college-bound students. If you take advantage of an Early Action plan, you'll have more time to apply for the federal aid that's appropriate to you.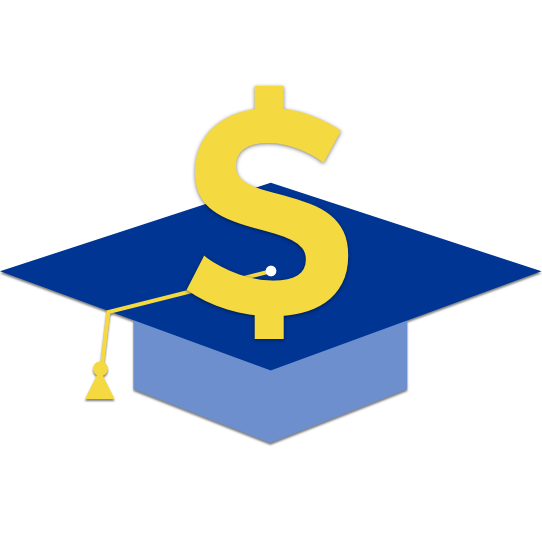 Marymount University's Early Action Plan
Early Action Application — New for Fall 2019 first-year applicants!
Students who would like an early answer on their college acceptance may take advantage of Marymount's Early Action application. Early Action applications are non-binding and students are permitted to apply to other schools in addition to Marymount. Students that apply and are accepted during the Early Action period are eligible for a $1,000 Scholarship in addition to other merit awards. Students not accepted during the Early Action period can be rolled over into our Regular Decision period.

Early Action Deadline:
The Marymount application or Common Application must be submitted by November 15. All supporting materials (recommendations, transcripts, etc.) must be received December 1.

Decision Notification Date:
Early Action applicants will receive an admission decision by December 14 at the latest.

Enrollment Deposit Deadline:
Students who are accepted to Marymount as Early Action applicants must submit their enrollment deposit by May 1 if they choose to attend Marymount.
Connect With Us
The decision to utilize an Early Action application plan shouldn't be taken lightly, but if you're a proactive and driven college-bound student who's ready to make some important decisions regarding your academic future, choosing to apply using Early Action could be the right application choice for you.
The Admissions Professionals at Marymount University are available and willing to answer your questions, address your concerns, and help you make an informed decision about your next academic venture. We hope you'll take advantage of our accessible Admissions Team and request more information today!
We can't wait to hear from you!