A Guide to Management Graduate Certificate Programs at Marymount University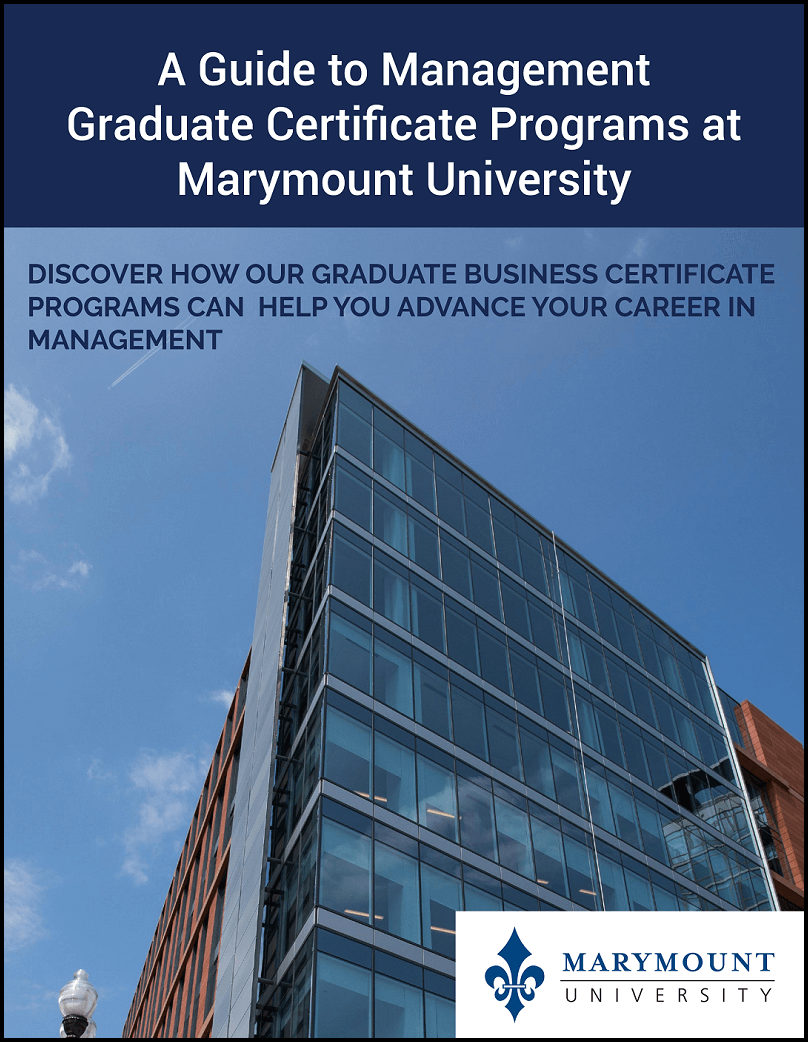 To download the guide, fill out the form below.
About this Guide
Are you ready to advance your career in management?
Whether you're interested in Association & Nonprofit Management, Organizational Development, Management Studies, or Human Resource Management, Marymount University is here to help you embark on your next academic venture by earning a graduate business certificate.
In this guide, we outline:
The professional outlook for those with a graduate business certificate
The various graduate business certificate programs Marymount has to offer
Success stories from Marymount business certificate alumni
And much more!
REQUEST MORE INFORMATION
Interested in learning more about going to college at Marymount University? We invite you to request more information today!