A Guide to Getting an MBA and Specializing in Leadership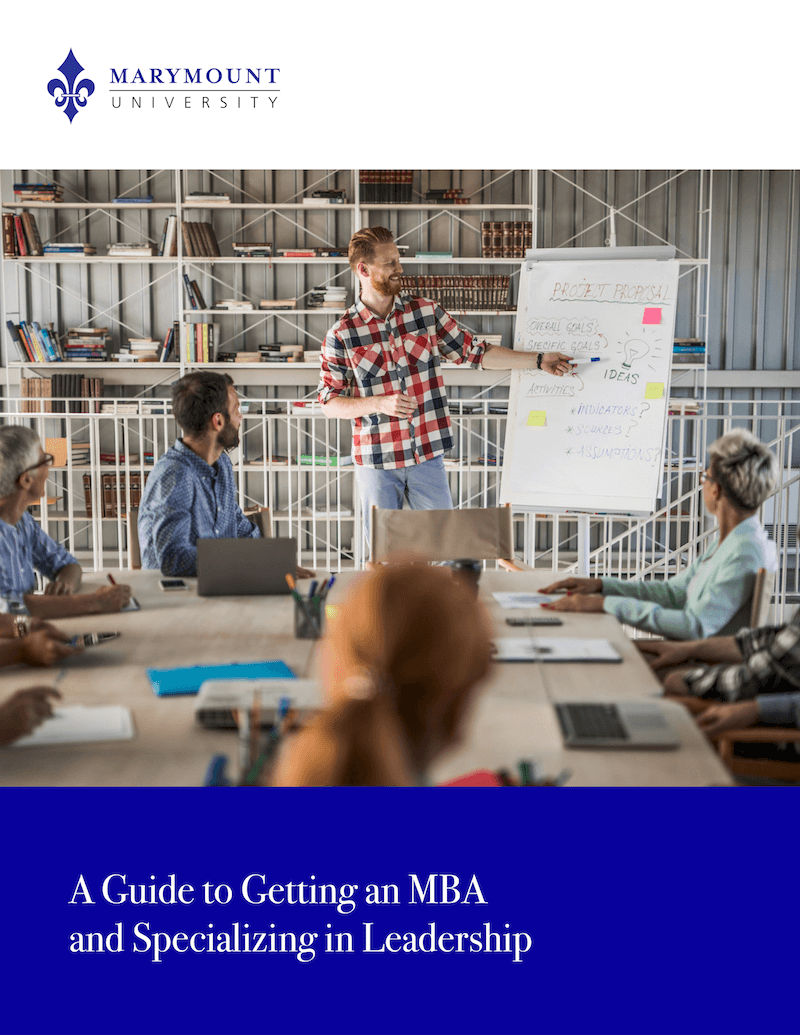 Complete the form below to access the guide!
About this Guide
If you're a business professional, strategic thinker, or innovator who's interested in advancing your career to a leadership position, you may want to consider a graduate degree in business. Marymount University wants to help you further your career with our Leadership specialization that is offered within our respected Master of Business Administration program.
In this resource, you'll learn about the value of Marymount's MBA along with why you should consider pursuing the Leadership specialization if you wish to establish yourself as a relevant, forward-thinking, future leader in the field of business.
REQUEST MORE INFORMATION
Interested in learning more about going to college at Marymount University? We invite you to request more information today!