A Guide to Getting a Master's in Forensic & Legal Psychology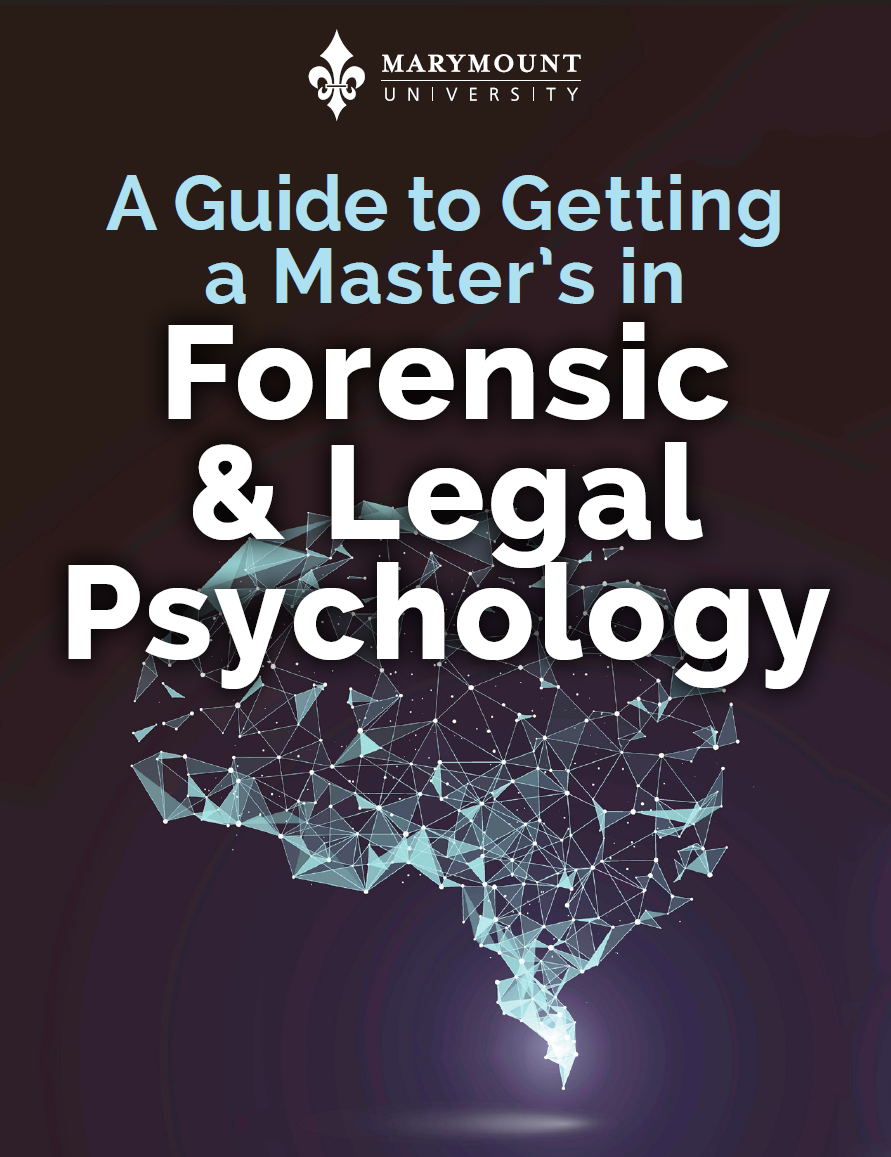 About this Guide
This guide is designed to give an overview of the field of forensic & legal psychology, as well as what it means to pursue a Master of Arts in Forensic & Legal Psychology at Marymount University. The Admissions Team at Marymount hopes to provide you with an informative overview of what pursuing a career in forensic & legal psychology would be like, making it just a little easier for you to make your next academic move.
In this guide, you'll learn:
The career outlook and job opportunities for the field of FLP

About the specifics of Marymount's M.A. in FLP

What kind of career options graduates of an FLP program have

What study abroad options are available in MU's FLP program

And much more!
Complete the form below to access the guide!