A Guide to Getting a Master's Degree in Education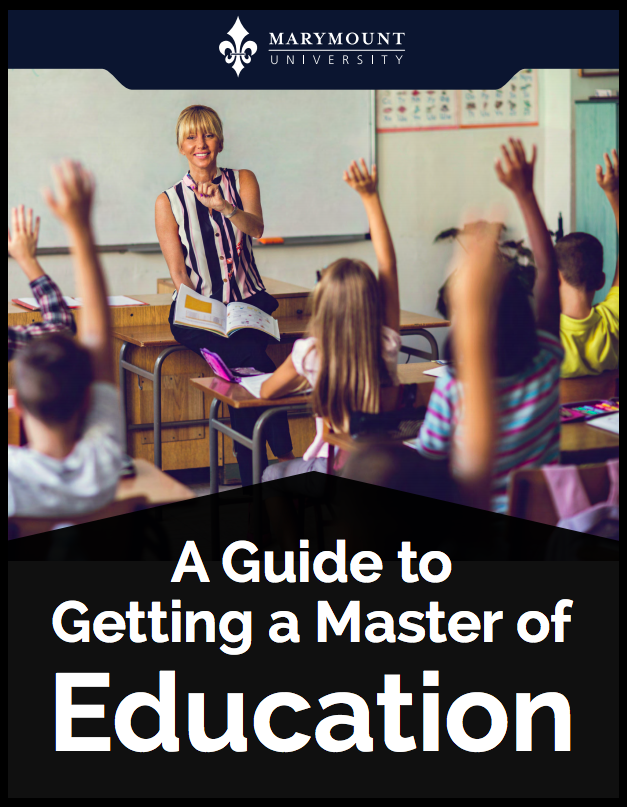 About This Guide
The education world is always in need of good teachers, administrators, and curriculum and policy developers. Getting a master's degree in education can put you on the path to all of those positions and more.
Whether you're a recent college graduate or a working professional looking to make a career shift, this resource will help you decide whether or not to pursue a master's degree in education by presenting the factors to be considered when making this life decision.
Complete the form below to access the guide!
REQUEST MORE INFORMATION
Interested in learning more about going to college at Marymount University? We invite you to request more information today!
HyperText Markup Language (HTML) is the standard markup language for creating web pages and web applications.